Welcome to my website! I am a professional violinist offering my services for musical performances at weddings and other special occasions. My passion for music began in my childhood, and I have extensive experience playing at various events. My music can create a pleasant atmosphere and contribute to an unforgettable experience for your guests.
I have prepared my repertoire to cater to the needs of all clients. I have experience playing various genres, from classical to modern music. I also offer the option to accommodate specific requests, whether it's special song choices or specific dates and times for performances.
I am confident that my services will help you create an excellent atmosphere at your event and add the perfect touch of quality music. If you have any questions or are interested in my services, please don't hesitate to contact me, and I will be happy to provide you with more information.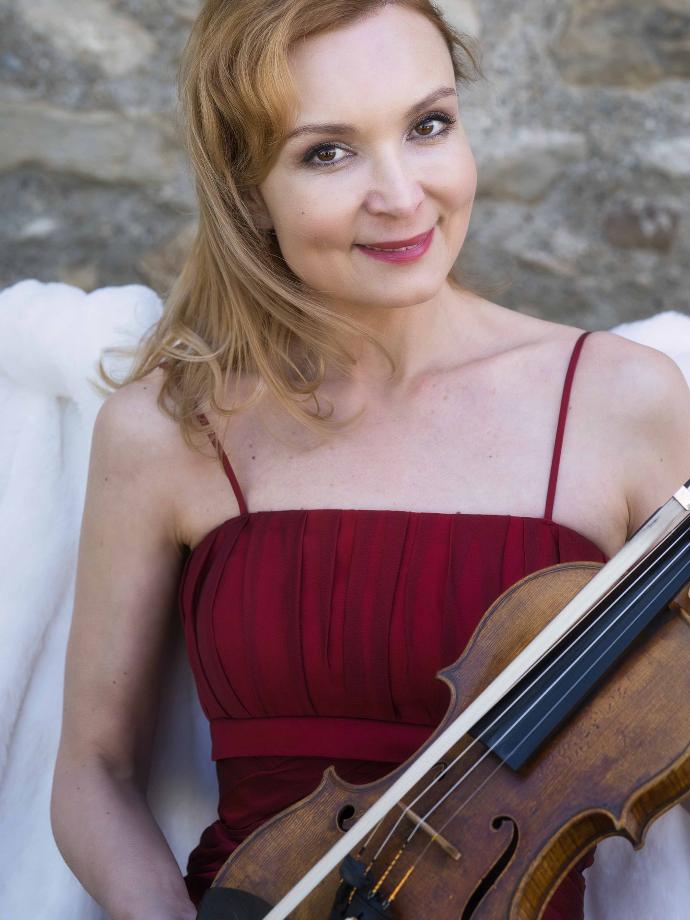 Mgr. art. Andrea Benická, ArtD.
Andrea studied violin at the State Conservatory and at the Academy for Music and Performing Arts in her hometown Bratislava. She won a scholarship and continued her studies at the Conservatoire du Luxembourg where she received the Superior Diploma. At the Academy of Arts in Banská Bystrica she completed her qualifications with the PhD. Degree. During her studies Andrea also participated at several masterclasses in Slovakia and abroad ( Israel, Austria, Luxembourg).
Besides playing in the first violin group in the Slovak Philharmonic, she achieved professional experience in other orchestras too, such as: Junge Osterreichishe Philharmonie, Frankfurter Kammer Oper, Solistees European du Luxembourg, Orchester Philharmonic du Luxembourg.